Costa del Sol Infrastructure entertainment & video
Costa del Sol: Infrastructure and Entertainment:
The Costa del Sol infrastructure is well organised. The Autopista costa del Sol provides quick access from Malaga to Estepona to Gibraltar.
The N340 coast road is a little slower but offers some lovely sea views as it winds its way along the coast. Links between Granada, Seville and Cordoba are easily accessible. Therefore this is ideal for those wishing to venture further into Andalucia and the rest of Spain.
Here we also have many Apartment Villa Town houses for rent.  Fantastic Accommodation Costa Del Sol.  All the resorts and villages are connected by the wonderful Autopista Costa Del Sol. This region also has got a very modern road system, comparable to anywhere in the world.
International airport Malaga:
The International airport of Málaga has regular flights to most major cities in the world. It is located just 10 minutes from Malaga City center. Also there are 2 terminals
In addition to wonderful climate and amazingly beautiful landscapes, Costa del Sol has everything you need for comfortable life and leisure. There are international universities and schools, sports clubs, incredible variety of restaurants, pastry shops and coffee houses. There are also shopping centers, picturesque parks, museums and theaters.
Education Costa Del Sol:
European education system is known as one of the strongest in the world. Educational programs in Spain comply with international quality standards. Also the district of Malaga has a full range of educational institutions from kindergartens to universities.
Costa Del Sol infrastructure and entertainment:
The costa Del Sol infrastructure and entertainment is equal to anywhere in the world and better than most other countries. This also  added to the wonderful climate. Therefore what better place to live or take a vacation.
Nurseries and day centers costa Del Sol:
Malaga region has several modern nursery schools and day-care centers. Here your children can develop their communication. Also their, thinking and motor skills while also playing amusing games. The Costa Del Sol also has both public and private schools and kindergartens. There are some great schools here such as Barnabi Bear Play School and Montessori School.
Universities on the Costa:
There are also several universities offering a wide range of specialties in the region of Costa del Sol. They all have a modern up-to-date material and technical base. They also have a very strong and high-qualified teaching staff.
University of Malaga:
On the Costa you can find a large number of language courses and schools. Here you and also your children can learn Spanish, English, German, French, Italian, Chinese, Arabic and Russian languages. Most importantly this can be done in groups or individually.
Medical industry
Just staying on the resorts of Costa del Sol itself is good for your health thanks to the sea air, the sun baths and fresh products in the diet. If you need medical assistance it is always on your doorstep.
Hospitals Costa Del Sol:
In any public or private hospital of the region you can get the full range of high-quality medical services. Every Spanish city has large public hospitals with advanced up-to-date equipment. The largest public hospital of the region is Hospital Costa del Sol. The Autopista Costa del Sol links to so many other hospitals in the region.
The region also has such public clinics as USP Hospital de Marbella, Hospital Carlos Haya. It also has Hospital Clinico and Hospital Provincial San Juan de Dios. The doctors and personnel of many clinics of the region speak several languages. Tthere are also many other private clinics on Costa del Sol.
Clinics on the costa:
The aesthetic sector of medicine is very well developed in the region of Costa del Sol. There are many clinics of plastic surgery, aesthetic medical centers. There are also centers for anti-aging and weight loss, cosmetology and dietology clinics as well as various beauty salons. Here there are such clinics as:
Clinica Campos Medicina
Cirugia Estetica
Grupo Medico Premier
Clinica Premiu
Ocean Clinic
Rio Real Golf & Wellness Resort
Amar Clinic
Cirumed Clinic
Meyer Aesthetic.
Entertainment Costa Del Sol:

What makes Costa del Sol different from other resorts of the world is that along with relaxing and taking sun baths on the beach. You also have opportunities to have fun with such a great variety of places to go to. For example, you can go to
different bars and nightclub
visit spectacular sports event
 go bowling or karting
play mini-golf
go to theatres
visit carnivals and fairs.
The region also has many cinemas, SPA-centers and many other exciting places and sights.
Discos and Night Clubs:
There are also many interesting discos and nightclubs here –
For those who prefer active leisure, there are such options as bowling, karting, theme parks, sports and entertainment centers. There is an adventure park Aventura Amazonia in Marbella that offers 83 fun attractions to its guests. Aquatic parks of the coast are worth mentioning – Bahia Park, Aqualand, Aquavelis and Parque Acuatico, they are all amazing.
Zoos and adventure parks:
Children will surely be happy to visit such unusual zoos as Selwo Aventura park. They can also visit the park of wolves Lobo Park, the crocodiles farm Cocodrilos Park and the house of butterflies Mariposario.  Selwo Marina dolphinarium and Sea Life aquarium are also on the Costa Del Sol.
Tivoli World:
It is necessary to say separately about the huge amusement park Tivoli World in Benalmadena. See fabulous Video below:
Tivoli world has a lot of attractions for the whole family. The park is divided into several colorful themed areas that are decorated as various parts of the world.
The costa also has shopping centers, such as Plaza Mayor, Malaga Plaza, Miramar and La Cañada. Here you can find food courts, shops, boutiques, playgrounds for kids, multiplex cinemas and many other interesting things. The N340 costal road  links all these interesting locations.
Culture
It would be nonsensical  to visit Spain and not see a flamenco show. Therefore it really is a must see. If you see a true Flamenco show it will make you fall in love with the culture of this wonderful country.

Theater-lovers will also enjoy going to such theaters as City of Marbella Municipal Theatre, Vicente Espinel Municipal Theatre, Cervantes Theatre. There is also Teatro Canovas, Microteatro and Teatro Alameda. The costa Del sol infrastructure and particularly the theatres and entertainment is without doubt second to none
Circuses and ice shows:
Costa del Sol also gives you an opportunity to visit gorgeous circus and ice shows, ballet, opera and musicals. Many music stars come to concert venues and music halls of the region with their shows and concerts on a regular basis. Besides which , a lot of exhibitions, biennales, ferias, shows and concerts are often hold in the cities of the province of Malaga.
Festivals:
All year round Costa del Sol is the place where various international festivals of music, film and art take place.
In various parts of the coast and also all the seasons you can visit colorful fairs, carnivals and festivals. These can be of different scale, type and theme. Most importantly they are always vividly decorated, full of amusing attractions and atmosphere of fun and joy.
Gastronomy: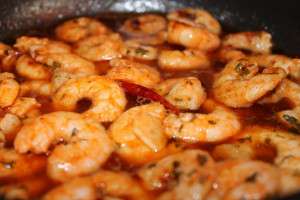 Spanish cuisine is a real godsend for real gourmands. Paella, tapas, tortilla quesadilla, gazpacho, jamon, chorrizo, roscon de reyes, nougat mantecados. Spain is known for its gastronomy! All this food is made from the fresh seafood, choice meat and fruit, vegetables and herbs. Also all  grown under the plentiful Spanish sun.

On the coast of Costa del Sol you can find an incredible number of restaurants and cafes of authentic cuisine of all the Spanish regions. Also the cuisine of the world is well represented. There is plenty of small family cafes to large and elegant restaurants with posh interior and exquisite menus.
Spanish people are known for their love for fine wine. In various bodegas, wine bars and wine restaurants of the region of Costa del Sol, you can try hundreds of species and varieties of excellent wine. What will also surprise you  is for 2-3 euros, in the supermarkets you can also buy a bottle of delicious wine of good quality.
Sport Costa Del Sol
It is hard to imagine a place more suitable for sport than the coast of Costa del Sol. Such a mild climateand a large number of sports centers. The Spanish have a universal love for a healthy lifestyle.
Tennis: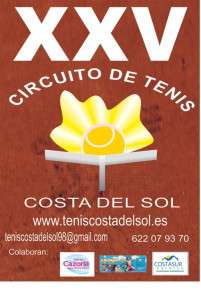 Tennis is very popular in Spain. Here you can find wide variety of tennis clubs, courts and schools. Everyone plays tennis here, you will meet people of all ages on courts playing tennis. There are young children to elderly men and also women all full of energy. Besides which  all of them will amaze you with their level of play, technique and their fitness .
Golf costa Del Sol:
Another wildly popular sport here is golf. This is why Costa del Sol is also called Costa del Golf. Take the Autopista Costa Del Sol  here you can find the largest number of Golf course in Europe.  Therefore thanks to the wonderful climate of this region you can play golf all year round.
Football:
No one can imagine Spain without football. On the sunny coast you can not only watch spectacular and exciting football played by professional teams, but also play yourself. The unique climate of the region attracts dozens of professional teams from all around the world. Many football teams from Europe and other countries also come here for training camps every year.
Hiking Cycling:
Since this region has a rich variety of landscapes and plenty of gardens, parks, nature reserves and magnificent mountain trails, hiking and cycling are very popular here as well.
Shopping Costa Del Sol:
Shopping with no exaggeration is regarded as another attraction of the region. Various stores, shops and commercial centers offer goods for any taste and budget. While ladies are wandering in the shopping center and looking for a new pair of shoes or a purse, gentlemen can entertain themselves by watching or even buying a new gadget, a posh car, a motorcycle or a great yacht.
Shopping centres:
The shopping center El Corte Inglés, located in the heart of Puerto Banus. In various other boutiques along the coast you can find almost all world brands. Dolce & Gabbana, Gucci, Louis Vuitton and Christian Dior. Also there is  Versace, Michael Cors, Hermes, Ermenegildo Zegna, Corneliani. Plus Roberto Cavalli, Yves Saint Laurent, Armani, Oscar De La Renta. Therefore nthe list of world brands is endless.
Well Known Stores:
In addition to luxury brands, large shopping malls also have stores of such famous brands as Marks&Spencer, H&M, Promod, Topshop, Bershka, Diesel,  Pull&Bear, Stradivarius, Mexx. Most importantly there are the well-known Spanish brands like Zara, Mango, Custo, Blanco , Sfera and so on.

No matter what you want to buy – clothes, shoes, accessories, cosmetics, jewelry, technical devise, sports equipment, cars, boats, motorcycles or anything else. Here on the Costa del Sol you will find everything you want and even more!
Need a guide to the Autopista costa del Sol before you visit Nerja, Spain? Click here for your Nerja Spain Travel Guide!